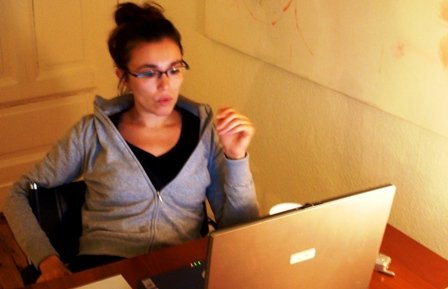 Dear ladies, thank you very much for your letters, questions and support. Each one of your voices and your comments over the past years has helped me to build a better website. For that I feel very grateful.
But most of all, thank you for letting me have a glimpse of many of your fertility journeys and asking for my opinion; I felt honoured every single time.
Lately, I am getting more questions and emails that I can respond to in my free time. So I want to propose the following: Please contact me as explained here, make a simple Pay-Pal donation and we'll schedule a video Skype-session as soon as possible.
Too keep the expectations reasonable, here is a reminder of what I DO understand well:
Improving chances to get pregnant naturally, by means of improving egg quality. If you have a question on which interventions of your personal lifestyle, diet, or supplementing strategy would increase your chances to get pregnant, or counteract poor egg quality, it might be a good idea to talk to me. Some more questions would be: How do I apply CoQ10 (or any other supplement) to improve egg quality? At which dosages and for how long? What is the real, scientific evidence behind supplements? Should I take herbs? Can acupuncture help me get pregnant? What should I do in order to improve my egg health and get pregnant faster?
What I can't do: as mentioned over on the website and in the Discaimer, I am not entitled to give medical advice. For all questions concerning diseases, medications, dosages etc. you must consult a medical specialist.
With love,
Darja