My week at Dexeus, one of the top fertility-clinics in Europe
---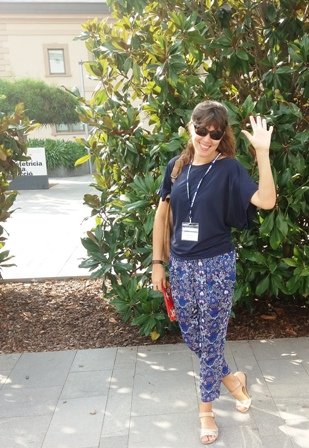 My mother was born here.
I was born here.
My two daughters were born here,
says Sofia Veiga, international manager at the Dexeus Clinic for Women's Health with lots of emotion in her voice.
This is how people normally talk about dear places from their childhood, but rarely about a university clinic, right?
But Dexeus, in Barcelona, is an exception.
About a year ago, I met several of Dexeus co-workers at a conference in Germany. We stayed in touch and in September this year, they invited me to visit their clinic in Barcelona and participate in a week-long workshop at the Department for Reproductive Medicine.
If you're writing about the fertility of women over 35, then that's the best thing that can happen to you.
Why?
Because Spain has one of the most progressive laws on reproductive medicine in the world and they are successful in doing things that many other countries (including Germany) still only dream about.
Sofia continued talking as we walked down the Dexeus clinic hall:
At our clinic, we have a 75-year-old patient whom we've been following their entire reproductive life. The first Spanish IVF baby was delivered at our Center in 1984. By the way, it was my sister, Anna Veiga, who participated in the team who created that baby. The other half of the team was Dr. Pedro N. Barri, who is now the director at our clinic.
Later on, the director too welcomes me in his office and I become speechless at how relaxed and open everyone is. During a spontaneous conversation it turns out that Dr. Barris' son is a gynecologist who also works at the clinic. At that moment, he was absent. He's spending his vacation at the Madagascar—together with his team from the clinic, he's providing urgent medical care to the rural population and operating women who otherwise don't have access to advanced medical care (here you can read more about their humanitarian mission).
The first egg donation in Spain was performed at the Dexeus in 1986, continues Sofia.
I blush and feel uncomfortable because Germany, where I live, still does not allow egg donation (as at October 2016). For some reasons, mostly historical, Germany cares about being at the top in all things technical, but is very conservative when it comes to anything even closely related to things going on in a woman's uterus.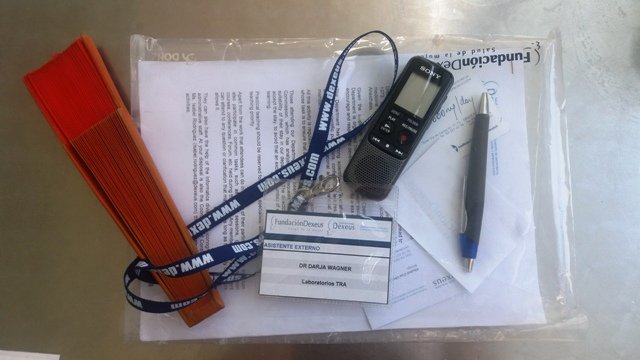 That's why I continue to feel like I'm in another world for the rest of the week at Dexeus.
I talk to egg-donation experts and become further convinced as to how good and beneficial this technique is for women with diminished or depleted ovarian reserve.
I visit a lab for pre-genetic screening and become amazed how one single clinic performs more diagnostics on embryos in one single week than Germany does in an entire year!
I talked with many fertility experts and ask questions that I am frequently asked by my blog readers. I couldn't stop asking and luckily, everyone was happy to tell me all about anything I wanted to know. So there will be a lot more coming in the next weeks, please stick around!
See you soon!
(There are no affiliate links in this post, the text is entirely based on my personal experiences and opinions).
---
Update February 2020: Dexeus team just wrote to me this morning to share some exciting news about their new research project! 
The team of Dr. Anna Veiga, who leads the study, will develop the CRISPR/Cas9 technique to modify human embryos genome. The study aim is to determine the involvement of several genes in the early stages of human embryonic development. To achieve this, Dr. Veiga's team will modify these genes by the genetic editing technique CRISPR/Cas9, and they will study the development of the edited embryos.
This is a unique and pioneering project in this field in Spain, which will provide very relevant information to understand the early development of human embryo, and hopefully further improve improve assisted reproduction techniques.
Characterization studies of early embryonic development are limited, mainly due to the lack of samples and the obvious legal and ethical limitations. The genetic edition technique CRISPR/Cas9 could be a very strong tool to deepen in this knowledge. This technique acts as directed scissors that modify specific DNA sequences or genes. The CRISPR/Cas9 technique has potential in the treatment of single-cell mutation diseases, because it can be used to eliminate or repair mutated genes in embryos, and thus prevent the birth of children with genetic pathologies. Its application is also useful to study the role of genes in embryonic development, as in the study proposed. However, there are still technical limitations for these applications. On the one hand, it is necessary to modify all embryo's cells and avoid what is called embryonic mosaicism – the mosaic embryos are those that have cells with a correct number of chromosomes and others chromosomally altered-. Also, there would exist the risk of altering other genes apart from the gene of interest (what is called off-target mutations), which could lead to significant side effects.
The research group of Dra. Anna Veiga, the principal investigator of the Regenerative Medicine Program of the Bellvitge Biomedical Research Institute (IDIBELL) and director of R&D in Biology of the Reproductive Medicine Service of Dexeus Mujer, is starting a project called "Genomic edition through CRISPR/Cas9 in human embryos for the study of early embryonic development. EMBRYOCRISPR". In which, through genetic edition by CRISPR/Cas9, several genes that have a capital importance in embryonic development will be studied. The project will consist of the development of genetic edition by CRISPR/Cas9 in human embryos, to modify some of these genes, and evaluate the evolution of edited embryos in the early stages of embryonic development.
In this project will be used human embryos from the In Vitro Fertilization Program of the Dexeus Mujer's Reproduction Medicine Service, these embryos are from in vitro fertilization (IVF) cycles carried out in this center, that have been voluntarily and altruistically assigned for research by their parents.
Another novelty of this project is the technique used for embryos observation, time-lapse. Which allows continuous and real-time observation of them and their development.
In this project collaborate cellular and molecular biologists from IDIBELL, who will perform genomic edition, and molecular and immunocytochemical analyzes of the edited embryos. Clinical embryologists with extensive experience in embryonic culture and preimplantation genetic screening techniques of Dexeus Mujer, who will assess the efficiency and safety of genomic editing in human embryos, by the analysis of its developmental capacity and characteristics.
A pioneering project that will provide essential data
It is a unique and pioneering project in Spain, which will require experience in assisted reproduction and genetic edition areas. The development of the CRISPR/Cas9 method in human embryos will confirm the results of previous studies, as well as evaluate and solve the technical problems that this technique currently presents. However, the study of the involvement of specific genes in the early stages of embryonic development will provide essential data to deepen in this knowledge, and to establish possible embryonic viability and implantation markers, which could contribute to improving the current results of assisted reproduction techniques.
The project has been authorized by the General Directorate of Health Regulation and Regulation of the Departament de Salut de la Generalitat de Catalunya after having received the approval of the Comisión Nacional de Reproducción Humana Asistida (CNRHA), that considers that there are no ethical, biological or legal objections that impede its development.
Good luck, Dexeus Team!
---