Fertility-related products I've been using for years
---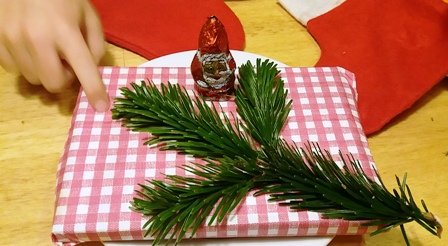 Instead of buying tons of Christmas presents and stuff no one really needs, this year you may want to get a few things that actually can help to get and to stay pregnant. And for good luck, maybe even one or two items you will immediately need after the baby is there.
Regardless of whether you just started working on your baby project, or you've been struggling for a while, I'd have a few recommendations to share.
Before you get pregnant: Strengthen the environment in which your baby will grow
---
Here are the most useful supplements which are scientifically proven to work and improve egg and embryo quality. If you have just started planning your pregnancy, you will love me for this list.
All the supplements have been carefully selected to combine top-manufacturers with the relevant dosages of the nutrients. And if you need individual advice to further help you save time and adjust your supplements to your personal hormonal profile, this is how you can find me.
Here comes the supplement list:
1. Folate like this one for example. If you can memorize only one single supplement you should not omit during the preconception time, it's folic acid. Taking folic acid in the months prior to conception contributes to the prevention of severe neurological disorders in babies. I wrote several times about this topic, please follow this post: There's a difference between folic acid and folate, do you know what it is? 
2. Omega-3 with lots of EPA and DHA like this one. It's important to take a good supplement which combines about 0,5-1 g DHA and EPA omega-3 fatty acids. Also keep in mind that our Western diet generally has an excess of omega-6 (which is bad because the ratio of omega-6 to omega-3 is essential for a proper building of cellular membranes). This means, in addition to taking omega-3, please try to minimize the omega-6 intake in the time you're trying to conceive. (Read here more on how to do this).
3. Vitamin D. Are you walking, or better, running for several kilometers outside each day? Is your skin getting enough sunlight? Are your nutrition and environment free of man-made toxins? If the answer to these questions is negative, then you will benefit from vitamin D supplementation. You can find a great supplement here, and there are vegetarian versions, too.
4. CoQ10 is increasing fertility by means of directly affecting the egg quality. Don't obsess about the forms (Ubiquinone or Ubiquinol) as both are metabolically acceptable. This supplement is very important for women over 35, and I've written a ton of articles about it in the past. One excelllent CoQ10 you'll find here.
To support your hormonal balance:
---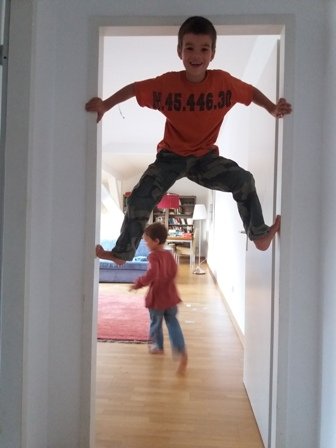 Many women I coach swear by Vitex and Maca root and their impact on fertility.
Vitex, known as chasteberry or Agnus castus, is used all over the world for hundreds of years to help maintain hormonal balance and prolong cycle length. I used it myself and know many women who had seen positive effects of chasteberry.
Maca root can be used by both women and men, and it's known since ancient times for its aphrodisiac qualities. I add Maca to my smoothies, but it's also available in the capsule form.
To never miss ovulation again:
---
This is some of the best advice I can offer: make sure you have ovulation LH strips in every bag.
Don't pay so much attention to the brand (like these with lots of plastic, fancy colors, and smiley faces – it's really all not necessary).
Buy the cheapest ovulation tests like these here, and have them in every bag, jacket, in all your pockets as a matter of fact. This way you can easily test your fertile window and pin your ovulation down to several hours.
For mind and body:
---
Read.
Enjoy your free time and grab a great book (Mayo Clinic Guide to a Healthy Pregnancy: From Doctors Who Are Parents, Too!) or two (What to Expect When You're Expecting).
Use a rainy weekend or time while your partner is away to learn and collect all must-have information, advice, insights, and tips for future parents. But don't exaggerate – one or two great books will tell you all you need to know. For the rest, you can ask your grandmother if you're still lucky to have one.
Cook.
Once you're done with expert books, don't hesitate to shift your focus to cookbooks for beginners! If you're not a good cook, this might be exactly what you need once your baby arrives. If you are already confident with spending time in the kitchen than you may appreciate over 100 quick and easy recipes, including vegetarian, vegan and gluten-free options.
Work out before and after you get pregnant.
If you are trying to conceive and especially if you're already pregnant, you should probably avoid high-intensity trainings and workouts. Some time ago, I had a guest on the blog Nicole from HealthyMom.
She has an awesome fitness and nutrition program for moms to be – you might want to check that out. Or maybe you would like to try Pilates, yoga, fitness for pregnant women or prenatal workout. There are tons of good resources, books, and DVDs out there that you may find helpful.
Feel well. 
Start using body skin care products early in your pregnancy to nurture your skin and prevent stretch marks. Take high quality and well-rated products  and use what feels good for your skin –butter, oil, lotion, hydrating stuff, etc. This might be a good moment to try fragrance-free products, as they are recommended for babies too. Increase your skin elasticity and smoothness and maintains skin´s moisture.
Another important thing in the preconception time is relaxing. Minimizing stress. Getting in contact with your inner self. Being your own best friend.
Apart from increasing chances of conception, relaxation will help maintain a healthy hormone balance. Rest as much as you can before the baby arrives, as once your child is there, you will be severely sleep deprived. And this may not be a short phase in your life.
I'd advise you to buy pregnancy pillow even before you actually conceive. It's the best thing for finding the right position in bed. I got mine in the time I breastfeed my first son and have been using it ever since (and my son just turned seven). It doesn't matter whether you sleep on aside, back, or on your belly, this little helper will positively impact your sleeping quality, even before it becomes a necessity when supporting your belly in later stages.
We all have different sleeping habits and physiognomies, so if you think this huge one wouldn't work for you, consider using this one, which is absolutely great to put between the knees, or in later pregnancy phases as a belly support.
To heal well after birth:
---
The first thing you will need after the delivery is to heal well. The first thing that comes to my mind (and is backed by numerous scientific articles on its properties) is St. John's Wort topical oil.
This herb is also known under the name of Hypericum perforatum and only this summer I understood why. When you take a leaf and hold it towards thelight, you see a zillion on perfect little holes in it – tiny perforations which make St.John's Wort look like a miniature tea strainer.
St John's wort is a traditional herbal medicine known all over the world that is used to treat wounds after either a natural delivery or a C-section.
Apply St.John's Wort gently several times a day, and it will relieve pain symptoms and enhance recovery.
The last product I'd like to keep track of and recommend wholeheartedly is BABYBJORN. I have tried quite a few baby carriers (must have been about a dozen before I stayed with Babybjorn), and this one is by far the best baby carrier out there.
Last but not least:
---
You'll  most likely need new shoes! So think about getting one or two pairs of shoes  one size larger than normal.
I'm not sure why this is not mentioned more often, but after pregnancy, women have bigger feet. On average, the women's arch height decreases and their foot length increases between 2 and 10 millimeters (about 0.1 to 0.4 inches) after childbirth.
Hope this list was helpful! Enjoy browsing around my blog,
Darja